Queer Bodies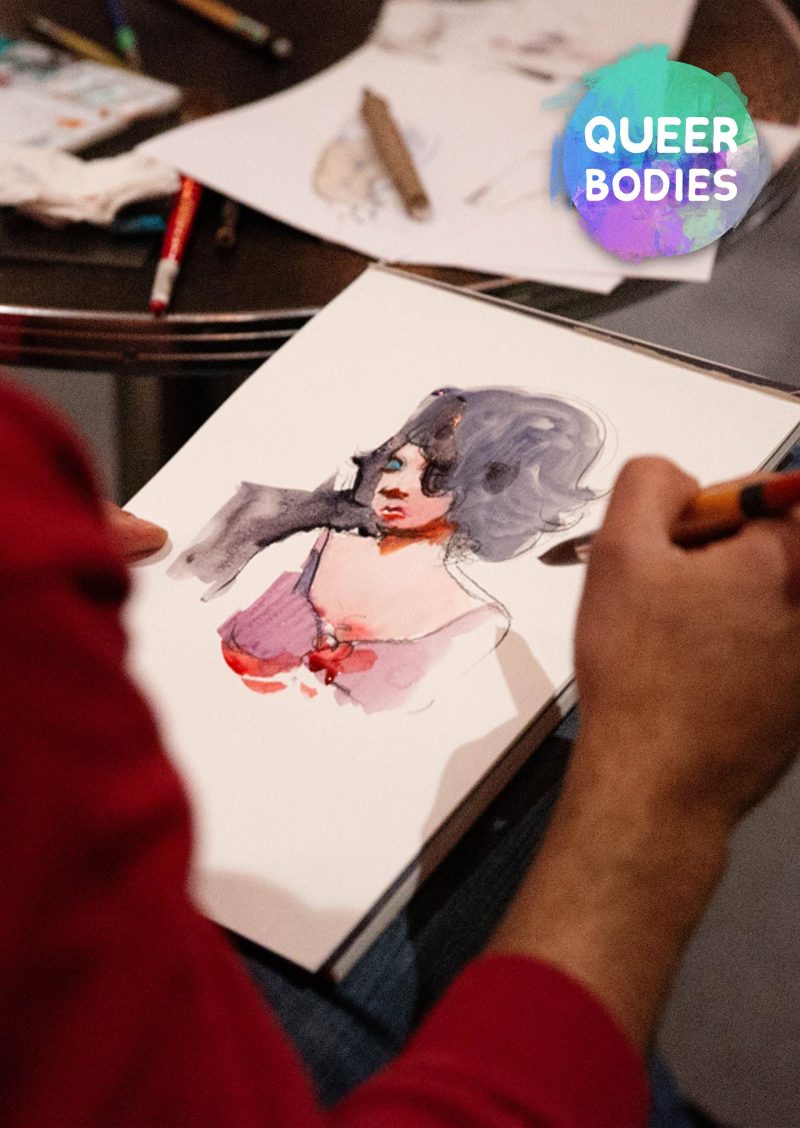 About
QUEER BODIES creates safe and inclusive spaces by rethinking life drawing practice from a queer perspective while valuing diversity. We believe that drawing the living requires a form of caring attention that facilitates the creation of sensitive relations. We draw to socialize, to celebrate and represent the beauty of multiple and marginalized bodies.

Bouncing on the success of last year's session at the Esplanade, Queer Bodies is once again collaborating with Fierté Montréal. Two moments will be proposed, carried by the live music mixed by excellent DJs. Come and draw with us!

Wednesday, August 9 and Friday August 11 | 5 to 7 pm, with 7 life models each day

The site is accessible via a concrete access ramp. Accessories for drawing will be available on site if needed, we still recommend bringing your own artistic material.

For more information on our activities and to discover the 14 courageous models, visit our Instagram page.