Rock Bière & RV Métal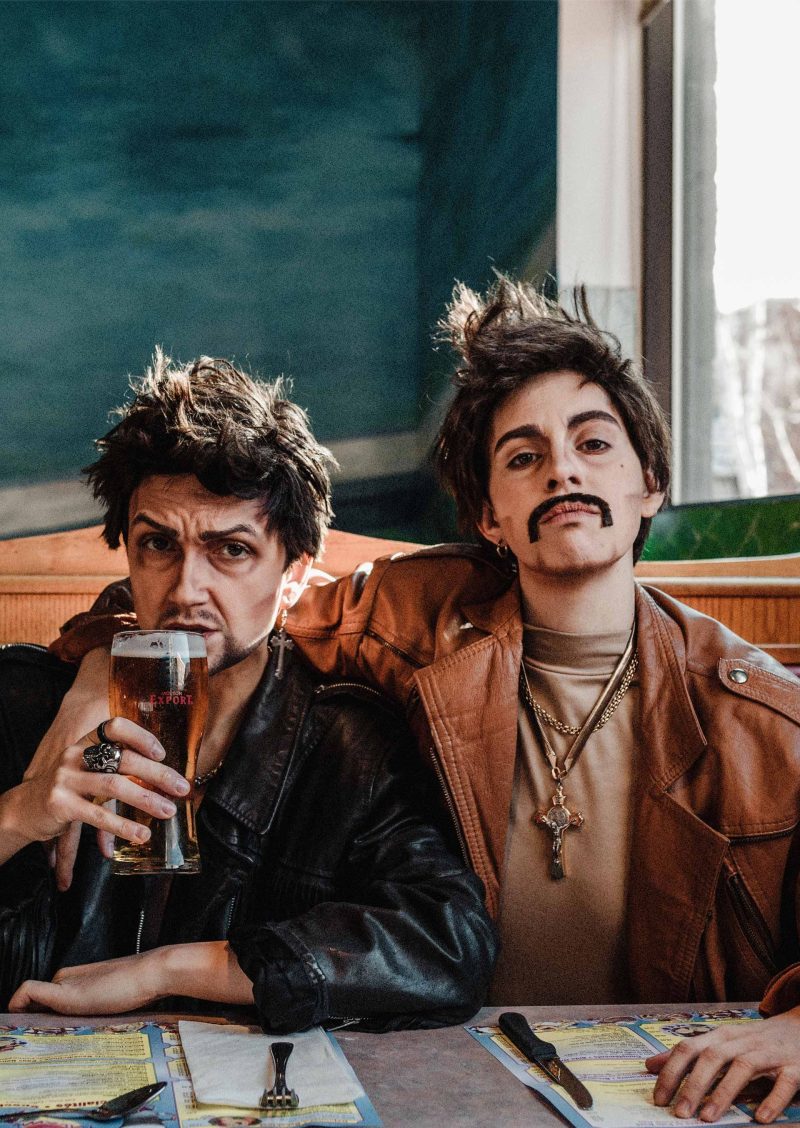 About
Rock Bière is the perfect cliché of the Québecois genetic baggage under one name.
RV Métal is the vibrant universe of an endearing and a little rough-around-the-edges guy who also happens to be a beast on stage and who knows how to bring the party.

They were both born on the Cabaret Mado stage during the Drag-Moi competition, which they both won: Rock Bière was the first Drag King to win the crown in 2018, followed by his good friend in 2019. The duo lights up the stage with their unique senses of humour: Rock Bière with his good old rock classics and not-exactly-vegan wardrobe, and RV Métal with his wild dog energy, extra hot sauce and daring patriarchy caricatures.

The iconic duo makes up Bière et Métal since 2020, a night that celebrates Kings, and they have also been cohosting Majestix since 2022.