Community
Trans Realities Workshop | AIDS Community Care of Montreal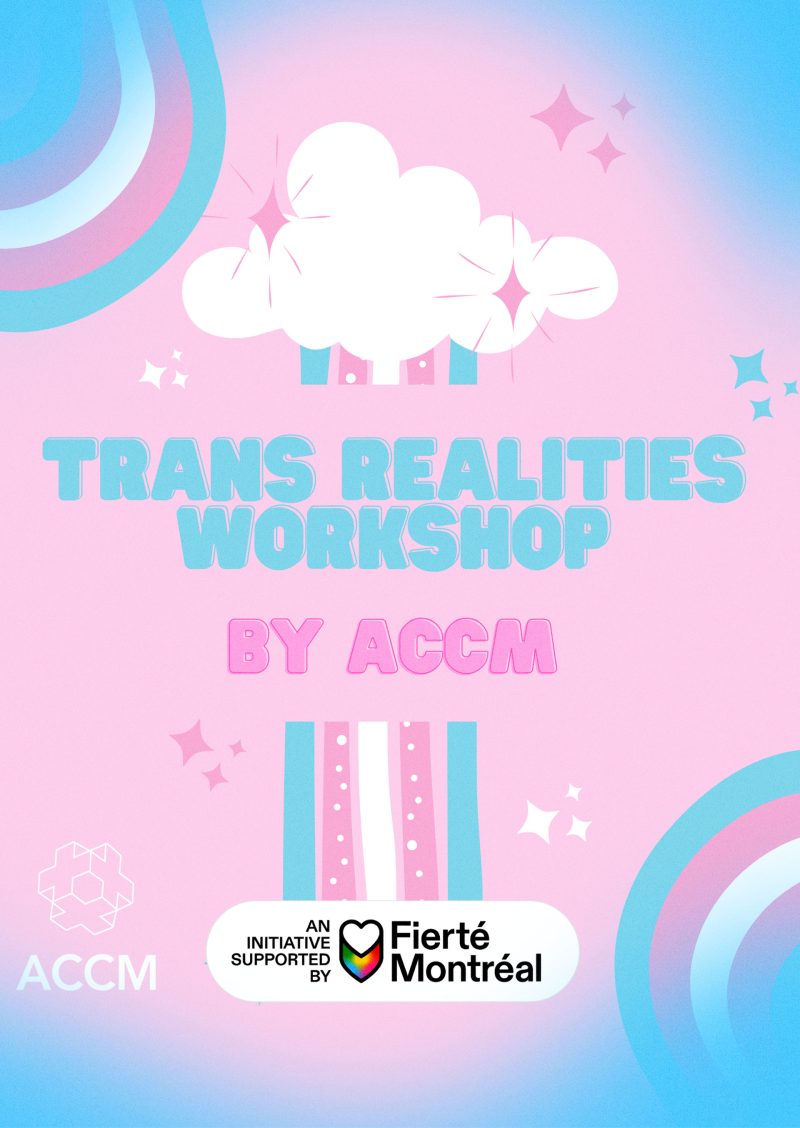 This workshop is for questioning folks and loved ones of trans people!

You will also receive a free lunch from the menu of the day!

Are you someone that is questioning their gender but that doesn't know a lot about transness? Did someone in your life come out as trans and you wanna learn more about transness? Do you have questions about it that you feel uncomfortable asking a trans person? Do you want to learn more about how to be respectful towards trans people?

Our Trans Realities is the workshop for you! In this Trans 101 workshop you will learn the basics about transness (e.g. terms definitions, trans realities, how to be respectful etc.) and you will be able to ask questions to get more informed!

Made possible with the support of Fierté Montréal.
Location
Robin des Bois
Accessible to people with reduced mobility.
It's free 👍 Tell your friends!
Schedule
AIDS Community Care Montreal

11h00