Party
MPU Fierté Montréal Edition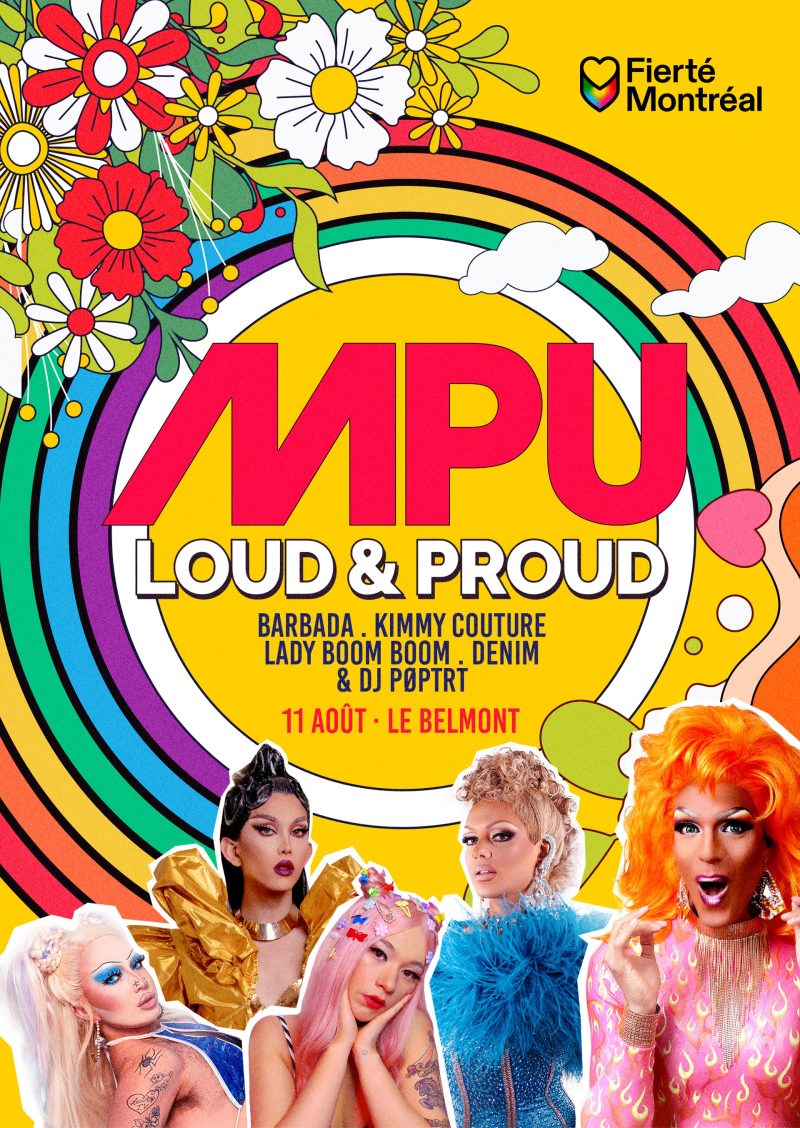 We're turning the queerness dial up to 11 and invite you to be just as loudly queer at MPU's LOUD & PROUD in collaboration with Fierté Montréal on Friday, August 11th!
Exhilarating performances by Kimmy Couture, Lady Boom Boom, Denim and our legendary host: Barbada! A night that will leave you feelin' proud as hell.
MPU invites everyone to let loose and be themselves. Get sweaty on the dance floor as Frantastik & Jeffany play all the gay anthems!
MPU's pride edition is set to be the most coveted party of the season.
Location
Le Belmont
Accessible to people with reduced mobility.
Admission
Tickets will be available soon!

MPU Édition Fierté Montréal is for folks aged 18+!