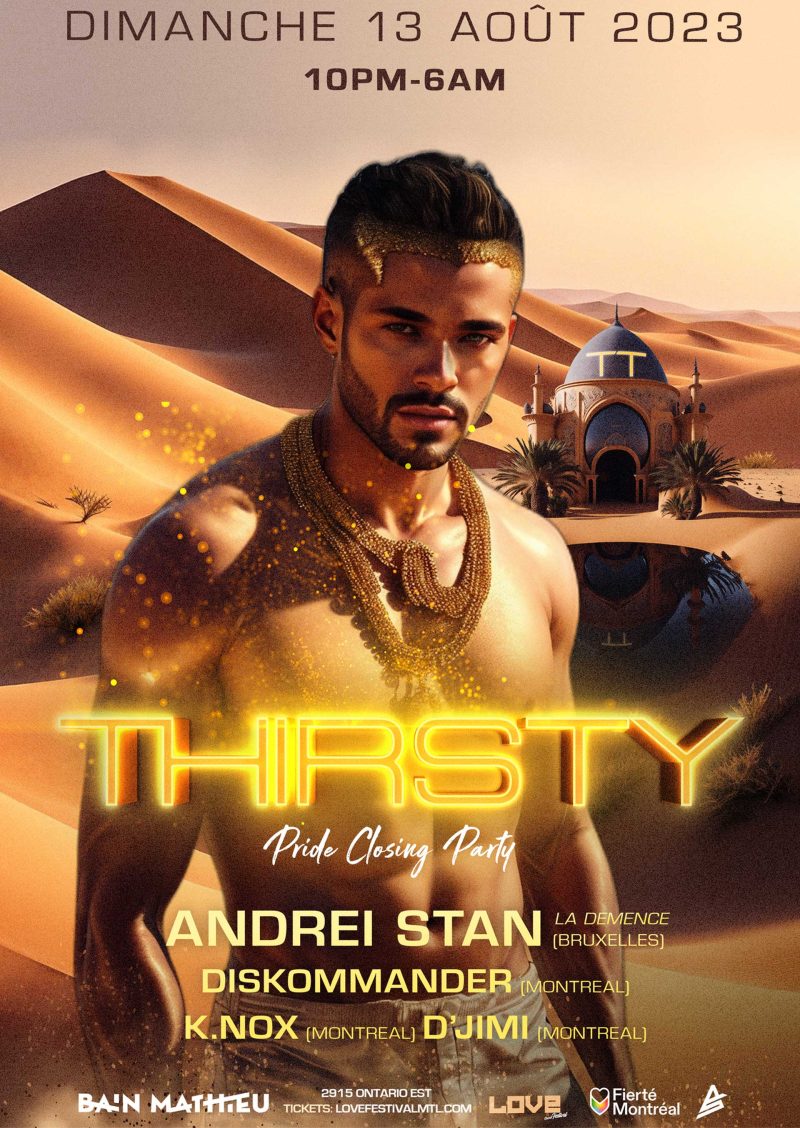 THIRSTY is proud to team up with LOVE FESTIVAL to present this closing party! After days of celebration under the hot sun of August, join us at our secret oasis, in the heart of the desert, for a night full of mirages and dreams straight out of the tales of The Arabian Nights!

For the occasion, we are excited to present to you for the first time in Canada a resident DJ of the international phenomenon LA DÉMENCE: ANDREI STAN. From the Circuit Barcelona to Forever Tel Aviv, XXO Bangkok, and even the biggest Electronic Music Festival in the World: Tomorrowland, Andrei Stan know how to put a dancefloor on fire with his unique tribal house, sparkle with Circuit & Melodic inspirations: you'll be captivated !

A THIRSTY night wouldn't be the same without your 3 Montreal's favorites:
DJ K.NOX
DISKOMMANDER
D'JIMI

First wave at 35$, the next one at 45$.
Location
Bain Mathieu
Accessible to people with reduced mobility.
Thirst Trap Édition Fierté Montréal is for folks aged 18+!