Art performance
Thomas Rohe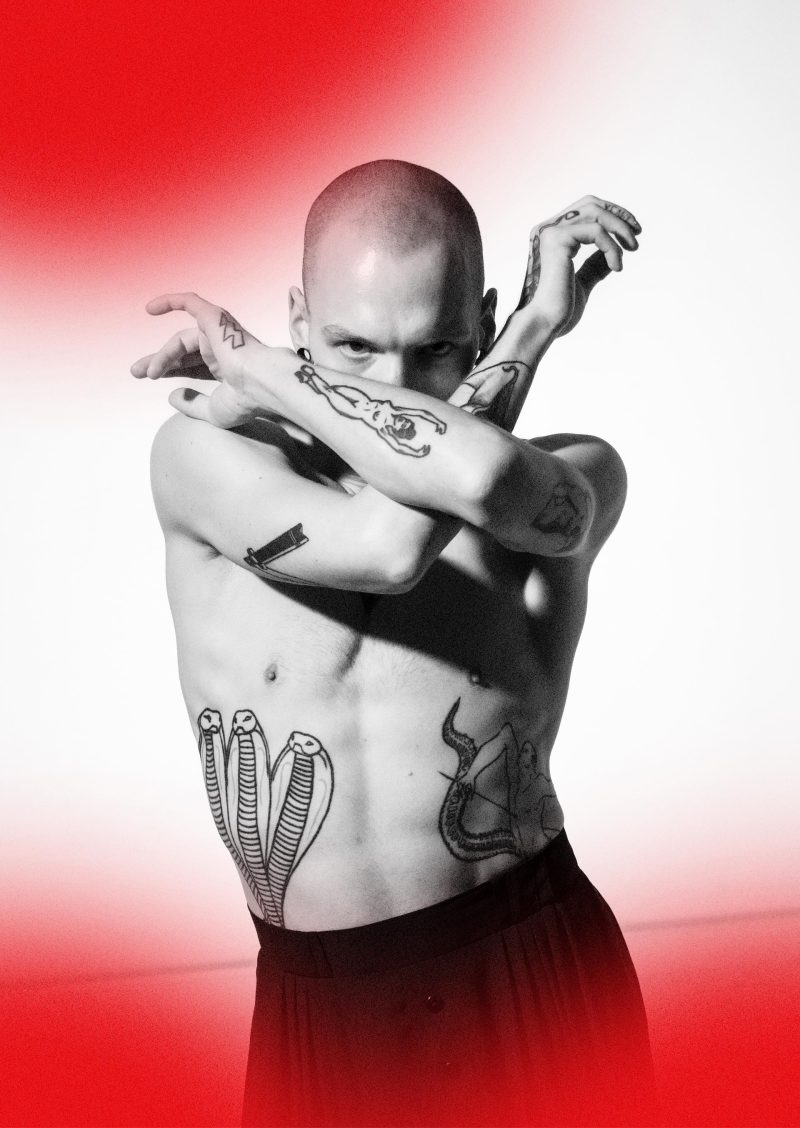 Finding one's queer identity often means to struggle, to experience hate and exclusion. Most queer people can relate to a process of hiding, fighting, discovering and hopefully liberation. In his performance Thomas Rohe works trough these different stages of finding comfort in your own skin by manifesting who you are. Part of his own journey is shaped by self-doubt and breaking out of (gender) stereotypes. Unfortunately, discrimination is also part of the queer community and many struggle with a feeling of not fitting in. In his performance Thomas Rohe aims to share his journey, metaphorically and literally breaking out of a shell and working trough moments of pain, fear, and anger. It is important not to forget the suffering many of us have to experience day by day. Nevertheless, it is key to celebrate the freedom and opportunities queer people have today. Therefore, the performance will not only cover the challenging experiences but climax towards celebrating queerness and free expression of identity.
Location
Esplanade du Parc Olympique - Scène TD Accessible to people with reduced mobility.
Accessible to people with reduced mobility.