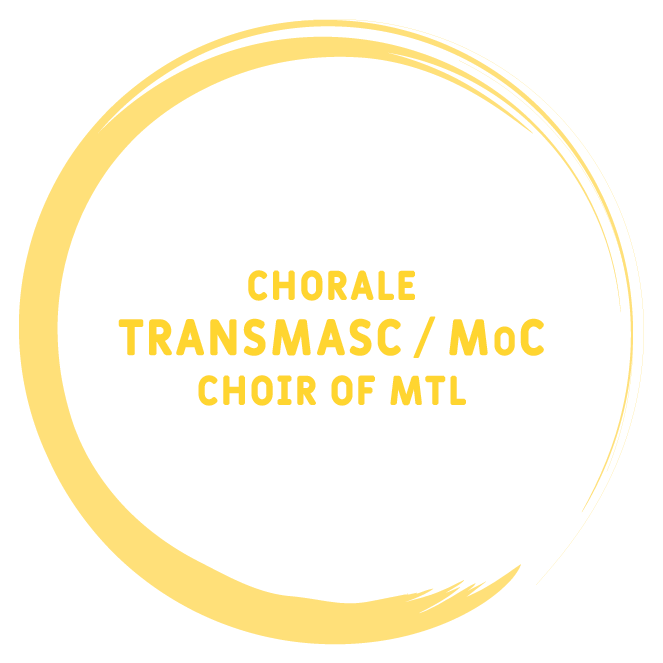 Transmasc/MoC Choir of Montreal
Chorus for transmasculine, masculine-of-center, non-binary, and butch people.
About
La Chorale Transmasc/ Masculine-of-center choir of Montreal est une chorale montréalaise créée par et pour les personnes transmasculines, "masculine-of-center" (Assignées Femmes À la Naissance), toutes personnes non-binaires et/ou butch (cis ou trans*) souhaitant explorer des notes plus graves au chant dans une visée d'affirmation de genre, sous l'égide de l'Association des Personnes Transmasculines du Québec (APTQ). Les réunions ont lieu les vendredis soir dans le Centre-Sud.