Kim Forget-Desrosiers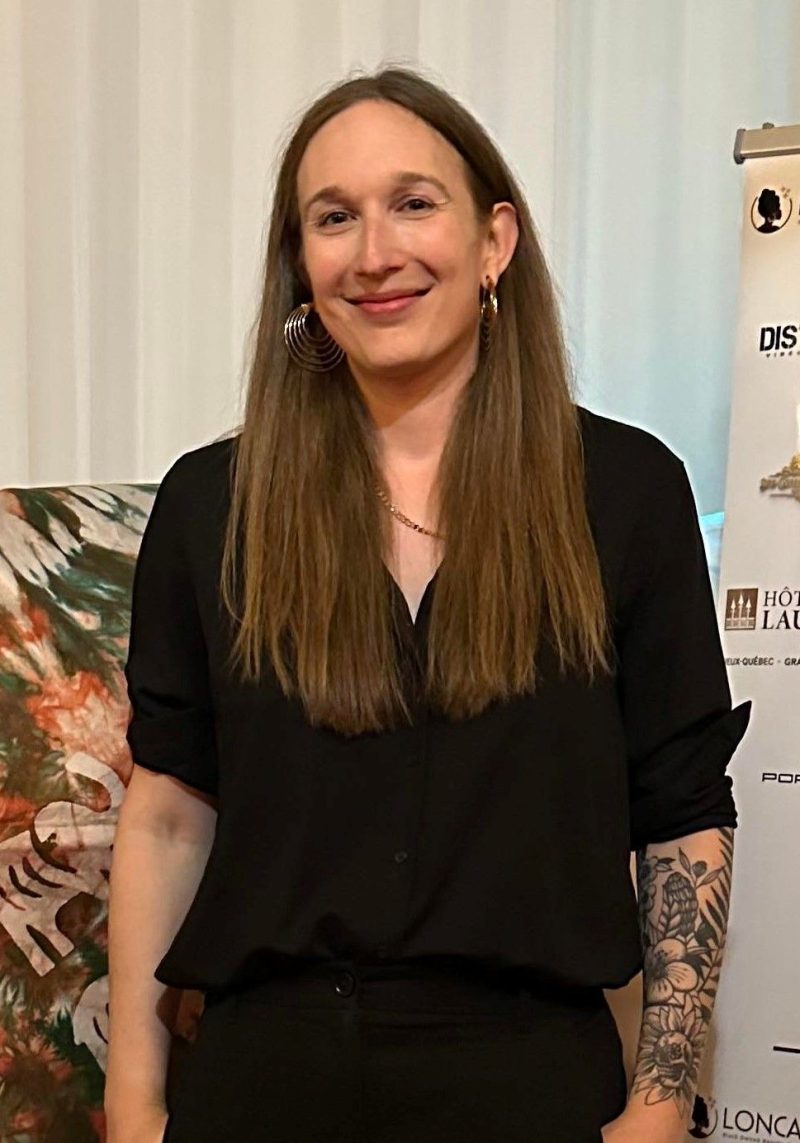 About
Kim Forget-Desrosiers has been a sexologist and intervention worker at Aide aux trans du Québec for four years now. She is also a proud lesbian trans woman. Kim started her transition journey over 10 years ago and has vastly evolved as a person over these wonderful years.

Professionally, she does one-on-one intervention and facilitates two discussion groups every week. Kim loves helping people, seeing them evolve in their journey and her work allows her to witness that every day.

Outside of work, she loves dancing to electro music, going out to see queer shows and encouraging our beautiful community. Kim is a busy person who goes out often, but who also sees the importance of stopping and taking time for herself.