Conference & workshop
The Criminalization of Sex Work and the Daily Life of 2SLGBTQIA+ Sex Workers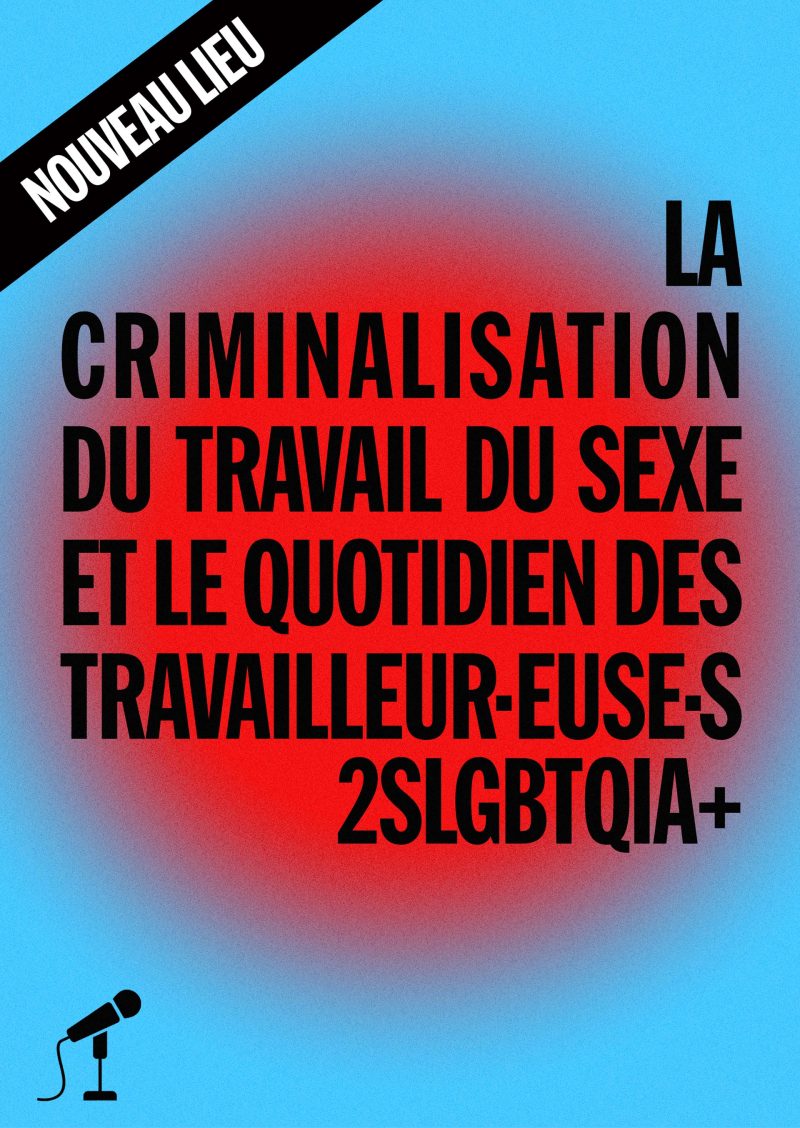 Sex Work Autonomous Committee, Sweet Like Honey, Programme Travail du Sexe-RÉZO, ASTTeQ & Montreal Sex Work Support Network

Facilitated by Stella by Stella, l'amie de Maimie & co-presented by REZO

2SLGBTQIA+ communities and sex workers share a history of criminalization of their own bodies and sexualities. What about the realities of queer sex workers in our own communities today?

The criminalization of sex work and its various actors pushes 2SLGBTQIA+ sex workers to navigate the impacts of repression on their daily lives and on the multiple (im)possibilities to build intracommunity solidarity.

Come experience a panel of interesting discussions, exchanges, insights and thoughts on the current state of things and avenues for solidarity between 2SLGBTQIA+ communities and sex workers.

LSQ interpreters will be on site.
Location
Centre St-Pierre
Accessible to people with reduced mobility.
It's free 👍 Tell your friends!